INSTRUCTOR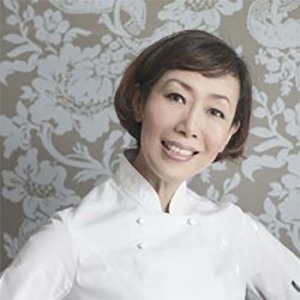 Akemi Yokoyama
Akemi Yokoyama is a Japanese chef, presenter and culinary instructor based in London. Her regular classes at Sozai Cooking School have received very favourable reviews in national media, including Time Out and The Telegraph. She has also appeared on the popular TV programme, C4's Sunday Brunch, teaching the presenters how to make sushi. Her friendly teaching style is easy to follow and informative, she will teach the art of healthy Japanese home cooking to students at all levels.
Akemi's enthusiasm for gastronomy originated early in her childhood in Sapporo, where enjoying the spoils of wild vegetable foraging and sea fishing were regular family activities. This drove her understanding regarding the importance of the freshest, highest quality ingredients together with exquisite taste pairings in Japanese food.
She demonstrates Japanese cooking at various diverse events and she regularly works with the Japanese government's related organizations promoting Japanese cuisine to the media and public. Akemi was recently invited to the prestigious cruise ship MS Queen Elizabeth as the guest chef to entertain guests with the authentic Japanese cuisines and to train their chefs.
Akemi is a member of the Japanese Culinary Academy UK, is a certified miso sommelier, and has the professional sake qualification WSET Sake Level 3.
REVIEWS
by Paul
1/2 Day Essential Ramen Class (Online)
Really fun and effective course
I really enjoyed the day and learnt how to make a delicious ramen. Very good practical tips
My only suggestion is to make each section in the ingredients list for the same number of people - unfortunately I only scanned it ( my fault) and ended up making broth for 6 and noodles for 2!
21 Sep 2020
by Joshua
1/2 Day Essential Ramen Class (Online)
Ramen Class
Thoroughly enjoyed the Ramen class. Akemi was very informative and provided not only a cooking lesson but an educational and historical view of ramen which was very interesting. It did not take long to feel relaxed and at home and any pre nerves I may have had soon vanished. The cooking lesson its self was fun as well as rewarding with the end result being nothing short of delicious. Would be more than happy to run through another class again. Many thanks!
19 Sep 2020
by Eugenie
1/2 Day Essential Ramen Class (Online)
Homemade ramen
I like ramen but it's not easy to find authentic ramen place in the UK. With the lockdown, you can order deliveroo etc. However, in my opinion ramen is best eaten straight after it's cooked.
In this class, you learn to make ramen from stretch-the stock, the paste, Char Siu, soya marinated egg, the noodles. Akemi is very knowledgeable and she explained all the history and culture of ramen- very interesting and useful information indeed. Akemi gave very clear instruction and explanation of the process . It may sound like there is a lot to do but the lesson is organized very well such that you don't feel like you are rushing all the time. This class makes use of pasta machine to make the noodles. Akemi was very patient as I had a slight issue with using my machine. She also explained what you can do with the extra ingredient/leftover stock.
The Char Siu was so tasty and simple to make that I will probably make it even when I am not having ramen. It will go well with other homemade dinner and perfect with rice.
We spend nearly 5 hours but I have to say it's 5 hours worth spent. I was very satisfied with myself after assembling the noodles and toppings-nothing really beats a freshly made bowl of ramen!
25 Aug 2020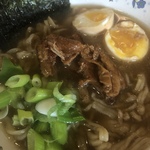 by Atsuko
1/2 Day Essential Ramen Class (Online)
It was fantastic!
I attended a 1/2 day Ramen class with Akemi. I was slightly worried whether my concentration would last that long but it was so engaging and filled with information that I could not believe how quickly the time went.
Akemi was well organised, giving us the recipe before hand, starting by setting out the plan for the class, and then teaching us in such a simple step by step route, I could follow her without any problem.
It was fascinating to learn how to make fresh ramen noodles. It was not difficult at all and the taste was heavenly. My whole family enjoyed the freshly made ramen afterwards.
I truly recommend this class if you are a ramen lover.
05 Aug 2020
UPCOMING CLASSES