INSTRUCTOR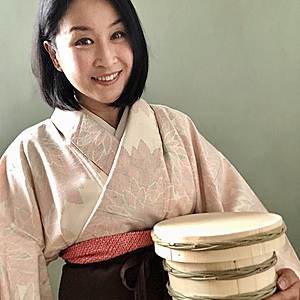 Kinu Yukawa
Kinu Yukawa is a Japanese chef and cookery teacher from Kobe, Japan. She ventured into the world of food early in life and fostered the basics of cooking from her grandmother. Later she trained French cuisine at Ecole Ritz Escoffier Paris and traditional Japanese cuisine in Kyoto.

Kinu believes in the simplicity of the Japanese philosophy of enjoying food with all the body's five senses <五感楽しむ和食>. She appreciates the importance of cooking with vegetables that are in season and at the height of their flavour. By respecting the seasons and their offerings, food nourishes and brings harmony to the body, which is the principle of "和食 Washoku" <the harmony of food> .
Kinu's teaching style focuses on cooking techniques and skills, ensuring that each students master the skills. Kinu is fascinated by sharing her expertise and knowledge of Japanese cooking with students of all walks of life and culinary levels.
REVIEWS
by Mariana
Nerikiri Wagashi Class
Wagashi workshop
Loved the workshop! Kinu is very skilled and knowledgeable and the place is lovely.
28 Jun 2022
by Gaye Soykok
Nerikiri Wagashi Class
Nerikiri making class, a great way to spend our Sunday
We have attended the Nerikiri, wagashi making class and an experience I would definitely recommend. Kinu Yukawa is an amazing teacher as well, resourceful and making sure we are getting the technique as well as applying each instead of listening.
It is also important that we get the knowledge of where to source the ingredients and the tools in the region we are in.
The setting was welcoming, nice and comfortable for the class.
I definitely recommend it if you want to get the technique from someone experienced as the success of making nerikiri is very much in the technique and details which might not be possible to get from recipes. I tried and spent triple time the amount.
The result is beautiful and delicious.
27 Jun 2022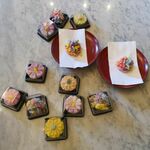 by Teresa Tan
Online Karaage Bento Class
Amazing and fun
I thoroughly enjoyed the lesson with Kinu-san. Made a very yummy bento that husband and I enjoyed
04 Apr 2022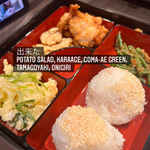 by Amanda
Online Okonomiyaki & Yakisoba Class
Okonomiyaki and yakisoba online
Highly enjoyed this class. The food was so delicious. I substituted vegan egg for the eggs. Chef Kinu is an amazing teacher and I look forward to future online classes (I live in Canada). Easy to follow along. Supportive, knowledgeable and kind teacher.
24 Jan 2022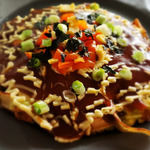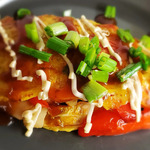 UPCOMING CLASSES