INSTRUCTOR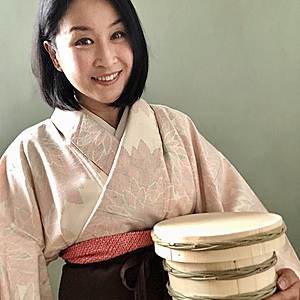 Kinu Yukawa
Kinu Yukawa is a Japanese chef and cookery teacher from Kobe, Japan. She ventured into the world of food early in life and fostered the basics of cooking from her grandmother. Later she trained French cuisine at Ecole Ritz Escoffier Paris and traditional Japanese cuisine in Kyoto.

Kinu believes in the simplicity of the Japanese philosophy of enjoying food with all the body's five senses <五感楽しむ和食>. She appreciates the importance of cooking with vegetables that are in season and at the height of their flavour. By respecting the seasons and their offerings, food nourishes and brings harmony to the body, which is the principle of "和食 Washoku" <the harmony of food> .
Kinu's teaching style focuses on cooking techniques and skills, ensuring that each students master the skills. Kinu is fascinated by sharing her expertise and knowledge of Japanese cooking with students of all walks of life and culinary levels.
REVIEWS
by naomi
Online Shojin Vegan Cooking Class
loved it!
This class was wonderful, Kinu-san is an incredible sweet teacher and made it super easy to follow. She was so welcoming and patient! Made everyone feel comfortable! Loved the cooking but loved the eating even more! Thanks again!
10 Jan 2022
by Nicolas
Online Homemade Gyoza Class
Perfect gyoza...
Thank you so much for your kindness, this course was so clear that makes things so easy to do and brings Japanese delicious food at home.
06 Jul 2021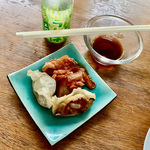 by Evelyne
Online Homemade Gyoza Class
Online Homemade Gyoza Class
Nice course was very useful I finally managed to make the recipe that the family love very much. I hope there will also be courses on ramen :-)
05 Jul 2021
by Chiara
Online Homemade Udon & Kakiage Tempura Class
Udon & Kakiage Tempura Class
It was a very good class. I love udon and was delighted to be able to learn how to make it at home. Kinu was very knowledgeable, and very helpful in answering all the questions that we had. It was an incredibly satisfying to sit down for dinner with the food freshly made in class. I really enjoyed the course and I strongly recommend it if you want to learn to cook Japanese food.
24 May 2021
UPCOMING CLASSES