INSTRUCTOR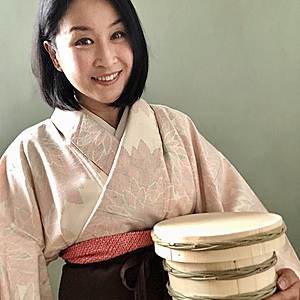 Kinu Yukawa
Kinu Yukawa is a cooking instructor, food stylist and private chef from Kobe, Japan. She ventured into the world of food early in life and fostered the basics of cooking from her grandmother who was a chef. Later she trained at Ecole Ritz Escoffier Paris and traditional Japanese cuisine in Kyoto.
Kinu believes in the simplicity of the Japanese philosophy in enjoying food with the body's five senses as well as cooking with the colourful produce in season. Bringing 'harmony' to the body nourished by the seasonal 'food' which is one of the meanings of the word 'Washoku' (the harmony of food), the Japanese terminology for Japanese cuisine.
Kinu has been teaching Japanese cooking at the Japan Centre London since 2011, sharing her expertise and knowledge of Japanese cooking and styling to students of all walks of life and various levels of culinary interests.
REVIEWS
by Louisa
ONLINE SHOJIN VEGAN 1 COOKING CLASS
Great Class!
I really enjoyed the shōjin ryōri class - the teacher went at a good pace and the food at the end was delicious! I would feel confident cooking this again now. It was also good to have a bit of an explanation about the background of the style of cooking.
28 Feb 2021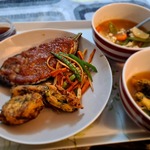 by ruriko duer
ONLINE JAPANESE YOSHOKU COOKING - VALENTINE SPECIAL
Japanese Yoshoku Cooking
I joined from Los Angeles, California, USA. Thank you for the fantastic experience. Kinu san was very clear and made it very easy to prepare restaurant grade Japanese menu. It was fun and delicious.
16 Feb 2021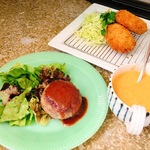 by Kaori
ONLINE JAPANESE YOSHOKU COOKING - VALENTINE SPECIAL
Lovely atmosphere and useful cooking class
I enjoyed joining Yoshoku class from New York:)
Kinu cares about our progress all the time and gives many useful tips for all of us. So I was able to make all the dishes without any failure!
I especially love cream croquettes. So l'll make it again soooon!
On a personal note, this class menu was perfect for birthday dinner for my husband♡
15 Feb 2021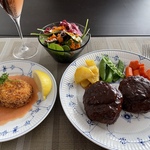 by Kathleen
ONLINE OKONOMIYAKI & STREETFOOD CLASS
Okonomiyaki & Street Food
A great way to spend a couple of hours on a Saturday morning and produce a delicious lunch to boot!
Great introduction to okonomiyaki and clear and easy instructions to cook along with.
I'll definitely be booking more Sonia courses.
14 Feb 2021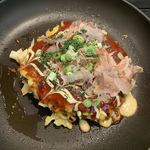 UPCOMING CLASSES