INSTRUCTOR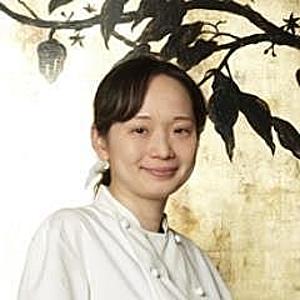 Suzue Aoyama
Born and brought up in Osaka, Japan, her family runs a traditional udon noodle restaurant where they also sell wagashi. Suzue was brought up surrounded by many food inspirations. While Suzue helped wagashi making at home, she used to wonder how the patisseries were made next door which led her to discover the world of patisserie.
Suzue studied at the Le Cordon Bleu in London and Paris and obtained both Patisserie and Culinary diplomas. During her training days, she gained various experiences from the world's leading hotels. Eventually, Suzue was promoted to be in charge of the renowned afternoon tea pastries at The Savoy London. She also achieved several awards including the Gold award for Tea Pastries and the Gold medal at the Culinary Olympics.
Suzue co-founded and built the premium brand 'William Curley' which won several chocolate awards and joined the world's leading association, Relais Desserts. During this time she also mentored young pastry chefs who now work successfully as pastry chefs around the world.
Suzue's philosophy is to 'Spread the Joy of Patisseries' and she would love to teach and share her skills with you.
REVIEWS
by Barbara
☆ Oyatsu Vol.1: Mochi Dorayaki ☆ 日本のおやつVol.1:餡.餅入りどら焼き
Mochi doriyaki - fun way to spend a Saturday morning
Really enjoyed the mochi doriyaki class, the instructions provided in advance were clear and the instructions during the online session were easy to follow. It was very relaxed and enjoyable, and the doriyaki tasted great too. Looking forward to doing more classes soon.
10 Jan 2021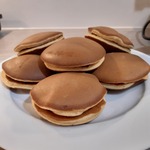 by Janice
☆ Oyatsu Vol.1: Mochi Dorayaki ☆ 日本のおやつVol.1:餡.餅入りどら焼き
Excellent Session
I really enjoyed the online session with Suzue yesterday making Oyatsu Mochi Dorayaki. I was able to follow the instructions clearly and the shopping list and preparation notes were both provided in advance. I did not think the session suffered from being provided online rather than attending an actual course (which surprised me). I was able to see the cooking close at hand. I have already booked in for a second course and would recommend anyone who is hesitant about online courses to give it a try. - Janice
10 Jan 2021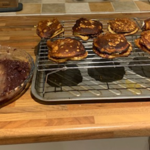 by Akemi
Festive fun ☆ gingerbread house making
Gingerbread House making was so festive and joyous!
I really enjoyed Suzue's Gingerbread House making class, It consisted of gingerbread cookie making that was spiced up with orange peel and plenty of ginger, building a house with the cookies and decorating them. Left over dough was made into few dozens of gingerbread cookies, all decorated with colourful icings. The class was attended but adults and children, it was a joyous experience, true festive treat. I have never made the gingerbread house before but it was one of my childhood dreams to make one. My house kept collapsing as my building blocks (!) was not glued properly with the icing, but Suzue game me a really good tip and I eventually managed to keep it together. Suzue is a very patient, skilful teacher with inspiring ideas with the house decorations. Hope the class becomes the Christmas fixture in Sozai Cooking School. Thank you.
29 Dec 2020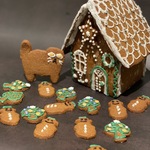 by Nahoko
Festive fun ☆ gingerbread house making
Fantastic!
We enjoyed building the ginger bread house. It was the first time for us.
Thank you Suzu!
22 Dec 2020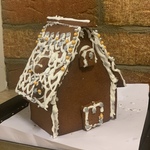 UPCOMING CLASSES