INSTRUCTOR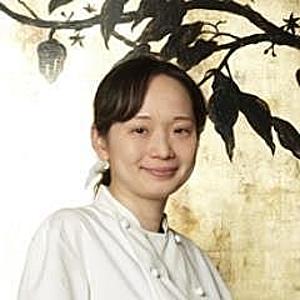 Suzue Aoyama
Born and brought up in Osaka, Japan, her family runs a traditional udon noodle restaurant where they also sell wagashi. Suzue was brought up surrounded by many food inspirations. While Suzue helped wagashi making at home, she used to wonder how the patisseries were made next door which led her to discover the world of patisserie.
Suzue studied at the Le Cordon Bleu in London and Paris and obtained both Patisserie and Culinary diplomas. During her training days, she gained various experiences from the world's leading hotels. Eventually, Suzue was promoted to be in charge of the renowned afternoon tea pastries at The Savoy London. She also achieved several awards including the Gold award for Tea Pastries and the Gold medal at the Culinary Olympics.
Suzue co-founded and built the premium brand 'William Curley' which won several chocolate awards and joined the world's leading association, Relais Desserts. During this time she also mentored young pastry chefs who now work successfully as pastry chefs around the world.
Suzue's philosophy is to 'Spread the Joy of Patisseries' and she would love to teach and share her skills with you.
REVIEWS
by Susie
ONLINE MILLE CREPE
Mille crepe
Wow! Such an impressive class! Well guided and the result was amazing. Suzue is so experienced and talented at what she does and she passes on her knowledge in such an easy to follow manner. The class was well paced and perfectly structured with every participant creating a show stopping piece. Can't recommend this enough. Thank you!
25 Jul 2020
by Sam
Mille crepe
Lovely dessert making class
It was a gift ticket for my 13 years old daughter. A great challenge for her and pleasure to watch for me by side. Suzue is a lovely instructor, really patient and very knowledgeable as known as a famous patissiere in London. The class was small and she gave all the students many tips. There was a chef in the class as well. The result was fantastic, highly recommended. Thank you.
25 Jul 2020
by Serena
ONLINE MATCHA CHOUX A LA CRÈME
Tasty choux and really engaging online class!
Attending an online class was actually really fun and a lot easier than I originally imaged! The highlight was that I can make yummy patisserie product without having to step out of my flat or venture out too far! The 2h+ flown by and I enjoyed every minute of it.
It was a small class session - my fav bit was that I can ask question and show Suzue on camera to check with her if I had the correct texture with my mix... It was also great she provided suggestions on how we can rescue it if we made some mistakes in the steps
Highly recommend!
15 Jul 2020
by Fiona
ONLINE MATCHA CHOUX A LA CRÈME
Amazing baking with Suzue
I attended the "ONLINE MATCHA CHOUX A LA CRÈME" class with Suzue. It was a fabulous experience, as a novice, I learned how to make this lovely patisserie with a Japanese twist. Suzue was very interactive, answering all my questions, waiting for people to finish at each step, and giving many nuggets of information as to how to make the delicious choux a la creme with matcha. I will be returning for more!
13 Jul 2020
UPCOMING CLASSES