INSTRUCTOR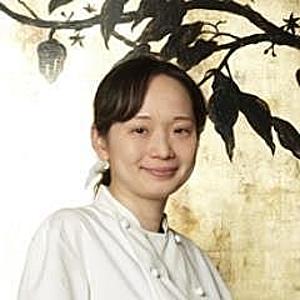 Suzue Aoyama
Born and brought up in Osaka, Japan, her family runs a traditional udon noodle restaurant where they also sell wagashi. Suzue was brought up surrounded by many food inspirations. While Suzue helped wagashi making at home, she used to wonder how the patisseries were made next door which led her to discover the world of patisserie.
Suzue studied at the Le Cordon Bleu in London and Paris and obtained both Patisserie and Culinary diplomas. During her training days, she gained various experiences from the world's leading hotels. Eventually, Suzue was promoted to be in charge of the renowned afternoon tea pastries at The Savoy London. She also achieved several awards including the Gold award for Tea Pastries and the Gold medal at the Culinary Olympics.
Suzue co-founded and built the premium brand 'William Curley' which won several chocolate awards and joined the world's leading association, Relais Desserts. During this time she also mentored young pastry chefs who now work successfully as pastry chefs around the world.
Suzue's philosophy is to 'Spread the Joy of Patisseries' and she would love to teach and share her skills with you.
REVIEWS
by Mei
Matcha choux a la crème
lovely class
I've never made choux before but so glad they turned out well. It was a class of 5 students. Suzue gave us good advice when we got stuck. Thank you.
30 Jun 2020
UPCOMING CLASSES