INSTRUCTOR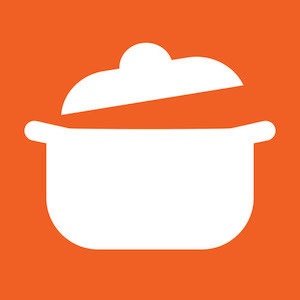 Sozai Special Event
We are proud of welcoming the most talented chefs of Japanese cuisine from all over the world.
REVIEWS
by Ken
Master SUDA Live streaming from Japan, the seasonal fresh fish tempura Donburi
Amazing knife skills and an exciting way with tempura
Thank you, Master Suda and Sozai for a fascinating Japanese Cookery Lesson today.
The knife skills of Master Suda are amazing, as are his knives. His preparation of the sea eel was a work of art. It was wonderful just to see him at work, though I don't think I'll be trying this at home.
I found the tempura section very instructive. I have never seen, nor read, about making tempura this way before – sprinkling batter into the hot oil before frying the floured and battered vegetables. I think I will try at home now. The results look wonderful.
I really enjoy these sessions as they give an insight into "true" Japanese cookery and to the different styles and skills.
08 Aug 2021
by Shizu
JAPANESE DESSERT MITARASHI DANGO & ISOBE DANGO 日本のおやつ♡ 'みたらし団子'と'磯部団子'
Healthy Yummy Soft Dango
This was the easiest recipe I have ever had from Suzue. It is also my son's favourite sweet. He said "It's so good, I can't stop eating it. Please make it every day."
I was very surprised to see how soft they remained in the fridge the next day.
I would like to try making green Dango next time.
Thank you very much Suzue san !!
23 Jul 2021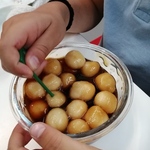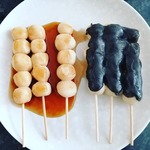 by XIAOYING
JAPANESE DESSERT MITARASHI DANGO & ISOBE DANGO 日本のおやつ♡ 'みたらし団子'と'磯部団子'
Another lovely Tofu dish!
Perfect dish for a hot summer. First time trying making mochi myself. Really good!
21 Jul 2021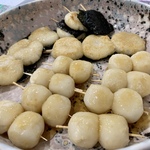 by Giulia
JAPANESE DESSERT MITARASHI DANGO & ISOBE DANGO 日本のおやつ♡ 'みたらし団子'と'磯部団子'
Always a lovely time
Thank you so much for this wonderful session - it is a nice break from the longer and longer working days on zoom, see you next time!
21 Jul 2021